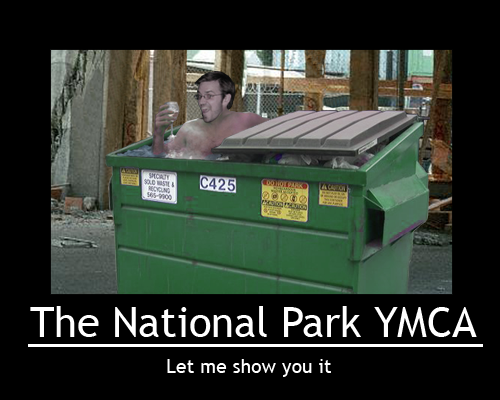 So I was traveling in armpit of America, I mean New jersey, this past weekend and found myself in the historic hamlet of National Park. Since it was such a hot day I figured I'd go for a swim. I queried a passing young man where the local YMCA was located. His directions led me to a strip of land beneath the highway overpass containing the local swimming pool. As you can see, it's a beautiful pool. In fact, locals say Michael Phelps himself has claimed this to be one of the most exquisite pools he has ever had the pleasure to swim in.
I've also sent this image to
letmeshowyouthem.com
for them to post on their website. Figuring that since some of the guys that run the site are from National Park they'd be quite happy to see others enjoying the place they call home. Be sure to check out their site as they have some funny stuff over there.